Berlin Wall – interesting facts
September 21, 2010 | In: History facts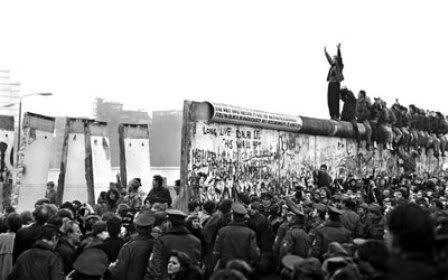 The Berlin Wall was a fortified barrier that once divided East and West Berlin.
It was constructed by the communists in the mid-20th century to stop East Germans, who were under communist government, from defecting to the West and to other European countries.
East Germany could not afford to lose millions of skilled workers, professionals, and intellectuals in this way. This modern structure of barbed wire and cinder blocks was eventually replaced with concrete walls, mine fields, and guard towers stretching over 100 miles around West Berlin, which was once an island of Western capitalism surrounded by East Germany.
About 350 people were killed trying to cross the wall. Political pressure finally opened the wall in 1989, and Germany was reunified in 1990. The wall was gradually dismantled by people from all over the world.
About 5,000 people succeeded in crossing the wall.
Link to this page
If you found this article interesting, please help me promote it. To link to this page, copy this HTML and paste it onto your Web page.