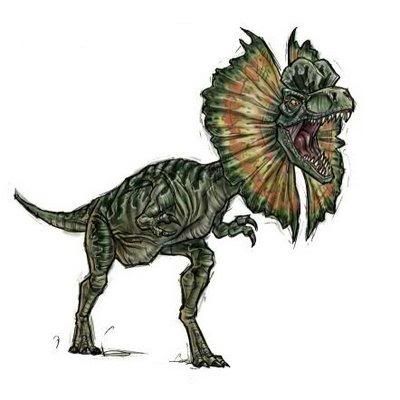 Most people would agree with pioneer dinosaur hunter Othniel Marsh when he said that the size of Apatosaurus' brain showed it was a "stupid, slow-moving reptile."
It is probably true that Apatosaurus was a fairly dumb animal, especially when compared to birds and mammals of today. With a brain the size of a cat's it certainly couldn't beat you at a game of checkers, but Apatosaurus didn't need a lot of brain power to chew on plants.
The three-ton Stegosaurus didn't need much intelligence either. Its brain was about the size of a walnut, but it worked well enough to keep stegosaurs alive for more than 10 million years.
However, not all dinosaurs had brains quite so tiny. Scientists have found that dinosaurs that needed larger brains had them, though they were still small compared with those of mammals.
When the size of dinosaur brains have been compared to their body weight, it turns out that the big sauropods, like Apatosaurus, had small brains, only about one one-hundred-thousandth (1/100,000) the weight of their bodies. Other dinosaurs that lived in herds or hunted in packs had larger brains, and clever solitary hunters had the largest brains of all.
Fast-footed Troodon, a Late Cretaceous dinosaur, may have been the smartest dinosaur of all. Its brain was about one one-thousandth (1/1,000) the weight of its body. By comparison, your brain is about one-fortieth (1/40) the weight of your body.
Link to this page
If you found this article interesting, please help me promote it. To link to this page, copy this HTML and paste it onto your Web page.