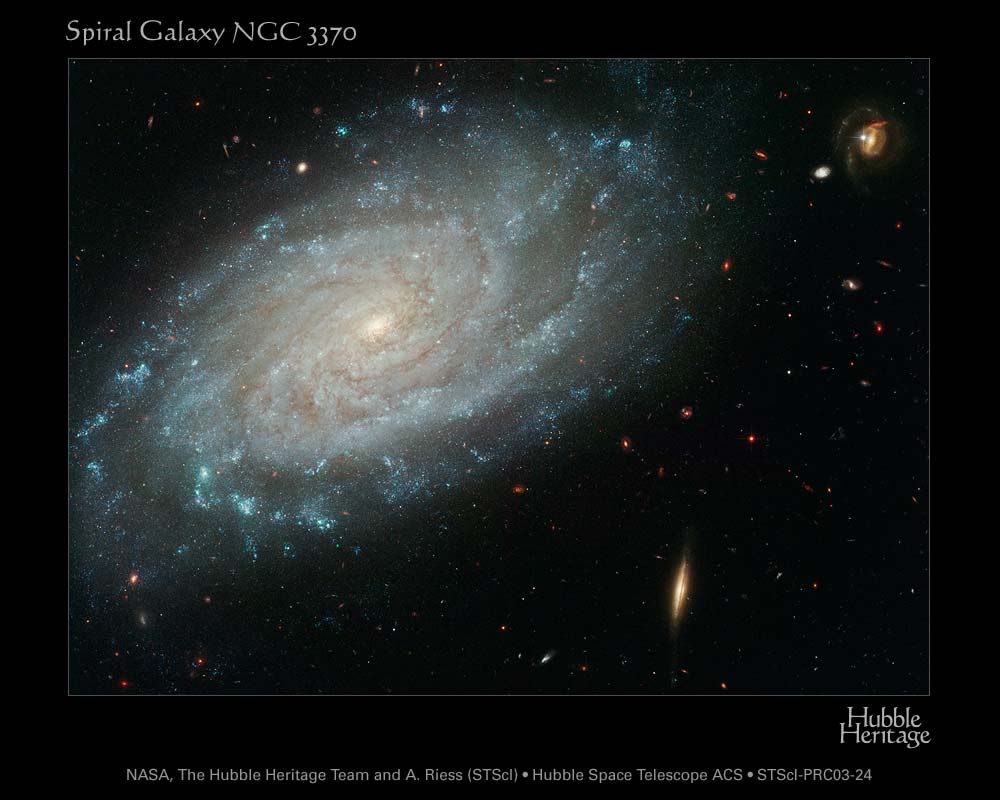 A galaxy is an island of billions of stars, separated from other galaxies by a vast ocean of almost empty space.
The number of galaxies cannot be counted—the observable universe alone may contain 100 billion.
Galaxies are classified into three main types: spiral galaxies, elliptical galaxies, and irregular galaxies.
Galaxies considered as small have less than a billion stars while the larger galaxies contain over a trillion.
The largest galaxies are the Milky Way and the Andromeda Galaxy.
Andromeda Galaxy is over 2.4 million light-years away from us. The galaxy that is nearest to our galaxy may is the Sagittarius Dwarf galaxy, which is about 24 kiloparsecs or 80,000 light years from us.
The large Magellanic Cloud, which is visible only in the southern hemisphere, is 170,000 light years from Earth and 39,000 light years in diameter.
Number of Stars in Average Galaxy: 40 billion.
Apart from our Sun there are an estimated 300 billion other stars in our Galaxy.
An average galaxy speed is about 140 miles a second !
it takes the Milky Way 250 million years to complete one rotation.
Our Galaxy is gigantic it is known as a Spiral Galaxy which is split into three main parts, the main Disc measures about 100,000 light years in diameter and between 250,000 and 300,000 light years in circumference.
The Galaxies is composed of a disk of gas, dust and stars that surround a bar-shaped region.
Link to this page
If you found this article interesting, please help me promote it. To link to this page, copy this HTML and paste it onto your Web page.