Gospel Music – interesting facts
September 3, 2010 | In: Music facts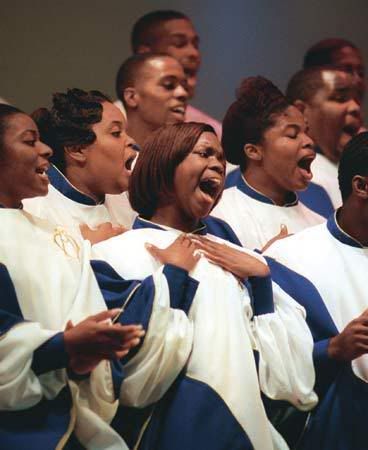 Traditionally, the term "gospel music" refers to any music of the church. In America however, the term generally refers to African-American music based in religion, but using some popular styles, such as ragtime and blues. American Thomas A. Dorsey is often considered the "father" of black gospel music.
Born in rural Georgia in 1899, Thomas Dorsey moved to Atlanta with his family in 1904. His father was a Baptist minister. Dorsey grew up playing music and started professionally at clubs throughout Atlanta. By 1916, he had moved to Chicago, where he became very involved in the blues, but retained his interest in spiritual music. In 1932, Dorsey gave up his popular music career and devoted himself to sacred music.
Working with major singers like Mahalia Jackson, Dorsey helped promote black gospel music and brought it into the world of popular music. Dorsey's songs became very popular during the Great Depression, when faith was sorely needed.
Unlike many other forms of music, American gospel encourages audience participation. This practice is based on the custom of "call and response" used by African slaves working on American plantations and later carried into their Christian religious services. The foreman, or minister, would call out a phrase or statement, and then the crew or congregation, would respond. This way, everyone was involved in the activity; there were no passive listeners.
Today, black gospel music remains a strong tradition in American music. It has been especially strong throughout the South, where many black people lived during and after the Civil War, and in large cities to which they migrated. Popular gospel groups, like the Andrae Crouch singers, have added sophistication to the form through their formal musical training.
Link to this page
If you found this article interesting, please help me promote it. To link to this page, copy this HTML and paste it onto your Web page.