Interesting boxing facts
September 3, 2009 | In: Sport Facts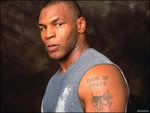 Boxing traces its earliest origins to the Greek Island of Santorini where a fresco of two young boxers was discovered. The fresco dates to 1600 B.C.
Rocky Marciano is the only heavyweight champion who retired undefeated.
Muhammad Ali was known for fighting with his hands held low, even down byhis waist. But Aaron Brown "The Dixie Kid" was the first man to fight in this style.
Idi Amin was heavyweight boxing champion of Uganda from 1951 to 1960.
The longest match with gloves and 3-minute rounds took place in New Orleans on April 6, 1893. Andy Bowen battled with Jack Burke for 110 rounds. Finally the 2 badly mauled fighters refused to go on and the bout was called "no contest.
In June 28, 1997 Mike Tyson bites a chunk out of rival Evander Holyfield's ear in Las Vegas bout. Authorities revoke Tyson's boxing license and fine him $3 million.
Link to this page
If you found this article interesting, please help me promote it. To link to this page, copy this HTML and paste it onto your Web page.