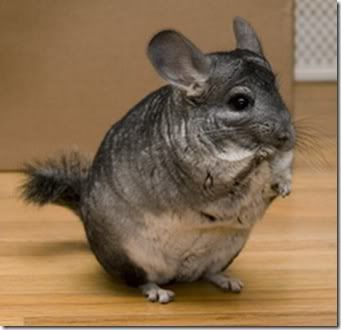 Chinchillas are originally from the Andes in South America. The name 'Chinchilla' comes from a South American Indian tribe and means Little Chinta.
Chinchillas can be found in a variety of colors including the standard gray (the only color found in nature), beige, white, ebony, and many others
There are two living species of chinchilla, Chinchilla brevicaudata and Chinchilla lanigera.
Chinchilla is believed to have the softest fur in the world.
A chinchilla has approximately 90 hairs per hair follicle; humans have 1-2 hairs per follicle .
The chinchilla lacks the ability to sweat.
Chinchillas are agile jumpers and can jump up to five feet above their head.
The growth rate of chinchilla teeth is 2 to 2.5 inches (4 to 6 cm) per year.
Link to this page
If you found this article interesting, please help me promote it. To link to this page, copy this HTML and paste it onto your Web page.