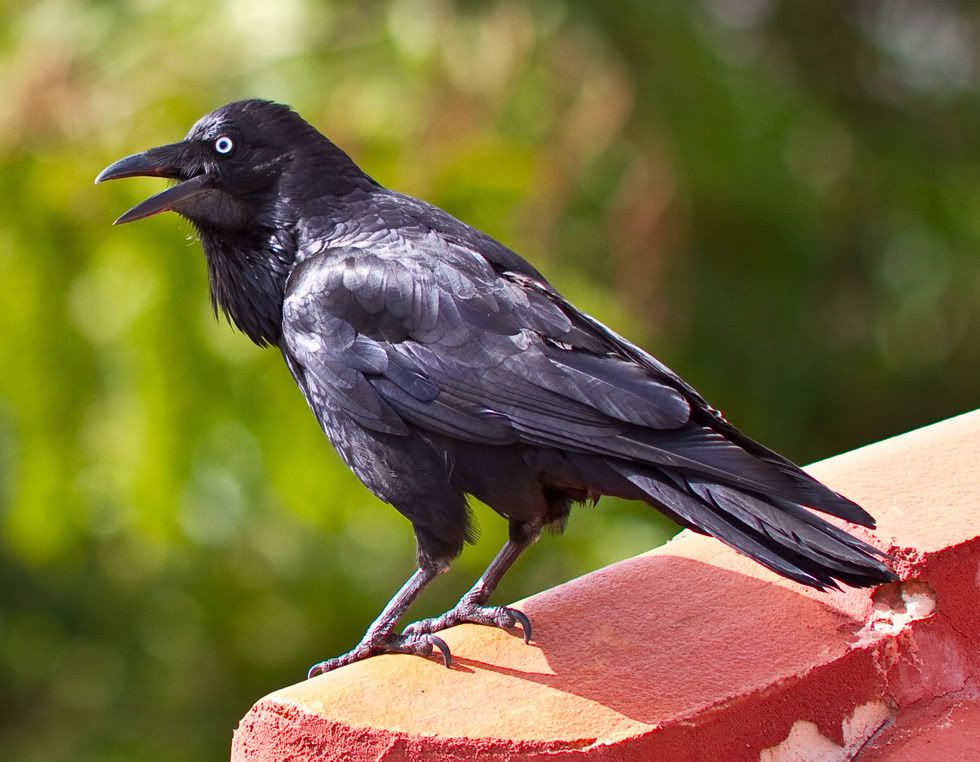 Crows appear to have evolved in central Asia and radiated out into North America, Africa, Europe, and Australia. Crows can be found anywhere in the world except for Antarctica and South America.
Some crow species are not totally black and are found with white, gray or brown coloring around the neck or the beak.
Crows can mimic the sounds made by other animals, and they learn to associate noises with events, especially with the distribution of food.
Crows mate for life unless one is killed or incapacitated.
The female incubates four to five eggs for 18 days.
Crows and ravens, although in the same genus are different birds.
Crows are omnivorous – they will eat anything edible, and many things which aren't.
They can be recognized by their familiar call, "caw-caw."
Some people have adopted crows as pets.
Link to this page
If you found this article interesting, please help me promote it. To link to this page, copy this HTML and paste it onto your Web page.