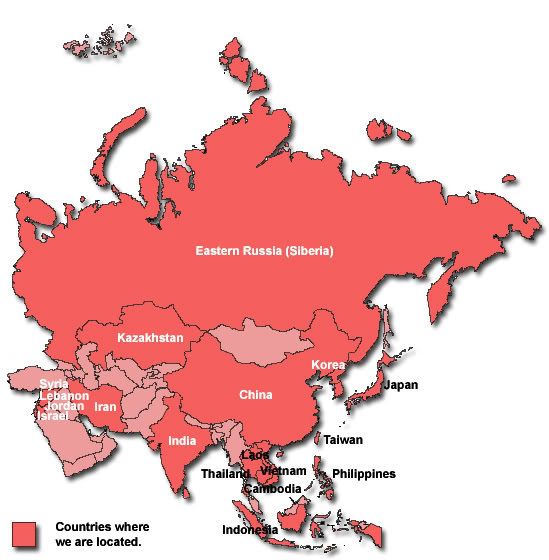 The word Asia originated from the Greek word "????", first attributed to Herodotus (about 440 BC) in reference to Anatolia.
Asia covers 8.6% of the earth's total surface area (or 29.9% of its land area) and with approximately 4 billion people, it hosts 60% of the world's current human population.
The area of Asia is larger than the land area of the moon. Asia is also the largest continent in size and population with a population that is over half the Earth's population most is in China.
Asia and Europe are not separate land masses. They are divided by the Ural Mountains.
Asia has the third largest nominal GDP of all continents, after North America and Europe.
More than 600 languages are spoken in Indonesia, more than 800 languages spoken in India and more than 100 are spoken in the Philippines.
Link to this page
If you found this article interesting, please help me promote it. To link to this page, copy this HTML and paste it onto your Web page.