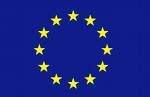 Europe is the second smallest continent with roughly 4 million square miles.
Europe is home to more than 700 million people, but birth rates are stagnant.
The largest city in Europe is Paris with a population of just under 10 million people.The Vatican City is considered to be the smallest independent state in Europe.
Russia is the largest country in Europe.
The First World War is supposed to have started in Europe, with the assassination of the archduke of Austria and involved almost the whole of Europe in it.
The European country with the highest number of volcanoes is Italy.
Lake Ladoga north of St. Petersburg is the largest lake in Europe if you include "European" Russia; if not it is Lake Vaenern in Sweden.
The Volga [Russia] is the largest river in Europe in terms of length, discharge, and watershed. Longest river in EU is Danube .
The biggest European island is Great Britain.
Link to this page
If you found this article interesting, please help me promote it. To link to this page, copy this HTML and paste it onto your Web page.