Interesting facts about Nostradamus
December 31, 2009 | In: Famous myths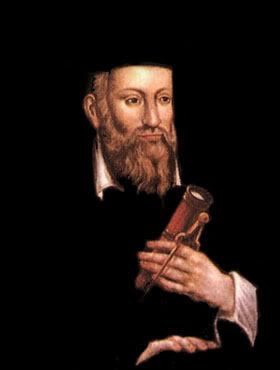 NOSTRADAMUS real name was Michel de Nostredame ( French origin).
Was born on December 14 1503 in the area of Saint-Rémy-de Provence (located in southern France) and died on July 2 1566.
Although his fame is due to the prophecies, Nostradamus was a doctor and pharmacist quite appreciated at the time. He had published poems since the year 1555 under the original name of "Les Propheties" (The Prophecies).
The Legend says that in several nights before the birth of Nostradamus celestial activity was extremely important.
The Thessaloniki archives , the city where the great prophet spent his last days, still keeps the records of stories about the existence of shining objects in the sky above the city Saint-Remy de Provence.
The great prophet was incredibly smart, while still very young he learn more languages and higher mathematics.
At 23 years became a licensed doctor has received her doctorate later almost effortlessly.
Nostradamus predicted the world will end in 3797.
According to the New York Times, in the days following the 9/11 attacks, the top search term on Google was "Nostradamus."
Link to this page
If you found this article interesting, please help me promote it. To link to this page, copy this HTML and paste it onto your Web page.