interesting facts about Oprah Winfrey
July 26, 2010 | In: People facts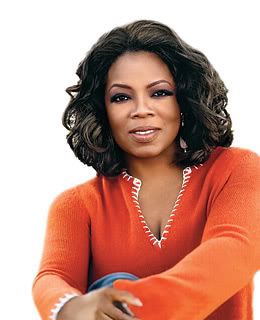 Oprah Gail Winfrey was born on January 29, 1954 in the small town of Kosciusko, Mississippi. She was born to Vernita Lee at age 18, and Vernon, a soldier, at age 20.
Oprah's family got their name traditionally from Oprah's great -great -grandparent's master in the slave days. When Master Winfrey freed them after the Civil War, Constantine and Violet ( her great -great -grandparents) took his last name and set off to find new life in the world as the Winfreys.
When Oprah was born, there was a slight mix-up at the hospital. No, she wasn't switched at birth or anything, but her name was. You see, Oprah's name was to be one of the Bible's. Oprah's aunt had the idea of naming her after Ruth's sister -in -law, Orpah. But when the birth certificate came back from the courthouse, they had switched the letters, and her name became Oprah.
Oprah moved around a lot throughout her life. As a small child, her mother sort of "abandoned" her. Vernita had had some problems at that time and left Oprah's grandmother to care for her for the first six years of her life.
When her mother finally returned for her, they moved to Milwaukee, Wisconsin. There Oprah attended Milwaukee Public Schools. At age 14, Oprah moved to Nashville, Tennessee to live with her father. She then went through Junior High and High School, then through college at TSU. She there majored in speech and drama.
On her way through college, Oprah was offered the job opportunity of a lifetime. She decided with help of friends that this opportunity may not come around again. With that in mind, she decided to dropout of college. Some years later, she returned to TSU, and in May of 1987she received her Diploma.
Now she is living with her live -in boyfriend, Stedman, her two Chocolate Spaniels, Sophie and Solomon, and several Golden Retrievers. She now her own talk show, self -titled, on its 11th year, and is continuing to make dreams come true.
Link to this page
If you found this article interesting, please help me promote it. To link to this page, copy this HTML and paste it onto your Web page.