Interesting facts about stem cells
December 31, 2009 | In: Medical facts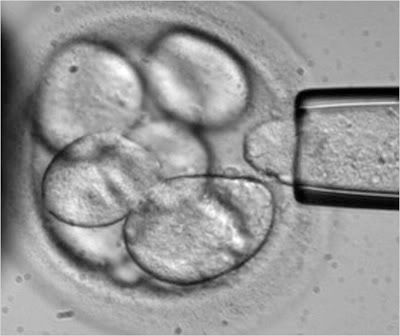 Stem cells are precursor cells that give birth to other cells of the body.
More specifically, cells from umbilical cord blood can differentiate into:
- Red blood cells – that transfer oxygen to all other cells of the body
- WBC – which contribute to our defense against infections
- Platelets – which help blood to clot
- All human progenitor cell constituting the blood
There are different types of stem cells. Hematopoietic stem cells are those taken from umbilical cords. Stem cells from umbilical cord blood can proliferate and develop into important components of bone marrow, blood and immune system.
When a stem cell copies itself, each of the two new cells can either remain a stem cell or become another type of cell such as a muscle cell, a blood cell, or a brain cell.
Stem cells are currently used to treat cancers such as leukemia. Other diseases that stem cells may help include:
* Parkinson's disease
* Stroke
* Spinal cord injuries
* Retinal diseases
* Alzheimer's disease
* Type I diabetes
Link to this page
If you found this article interesting, please help me promote it. To link to this page, copy this HTML and paste it onto your Web page.