Interesting facts about the atomic bomb
December 21, 2009 | In: Science facts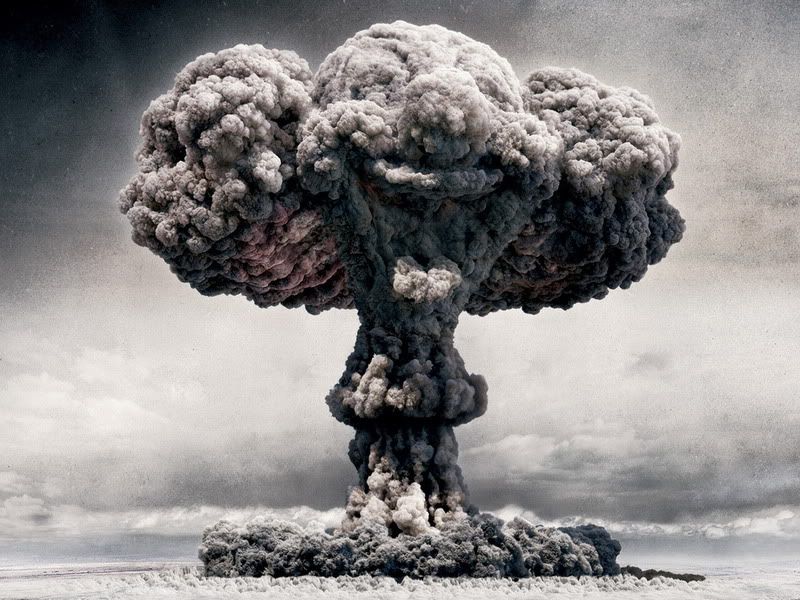 The first nuclear test with an atomic bomb took place on 16.07.1945, in an unpopulated area of the State of New Mexico.
The most powerful atomic bomb detonated an explosive force of 50 mega tonnes of TNT (trinitrotoluene).That is 2,500 times greater than the bomb on Nagasaki. Called "Tsar Bomb", the explosives were detonated by the USSR in a test conducted on 30.10.1961 in an Arctic Ocean archipelago (in northern Russia.) The initial bomb force was 100 mega tonnes of TNT, but was reduced to limit the amount of waste radioactive results.
The most powerful nuclear bomb produced and tested by the U.S. had provided a force of only 5 mega tonnes TNT. But due to a chain reaction which was not foreseen in the project, the explosion was 3 times more powerful .
The nuclear bombs dropped on Japan at the beginning of the Second World War caused, directly or indirectly, the deaths of approximately 220,000 people.
Bikini Atoll (who in 1946 gave the name famous female swimsuit ) was the scene of more than 20 nuclear tests between 1946 and 1958.
Currently, there are eight states that have successfully detonated nuclear bombs:U.S., Russia, Britain, France, China, India, Pakistam and North Korea.
Link to this page
If you found this article interesting, please help me promote it. To link to this page, copy this HTML and paste it onto your Web page.