Interesting facts about the Death Valley
September 10, 2010 | In: Geography Facts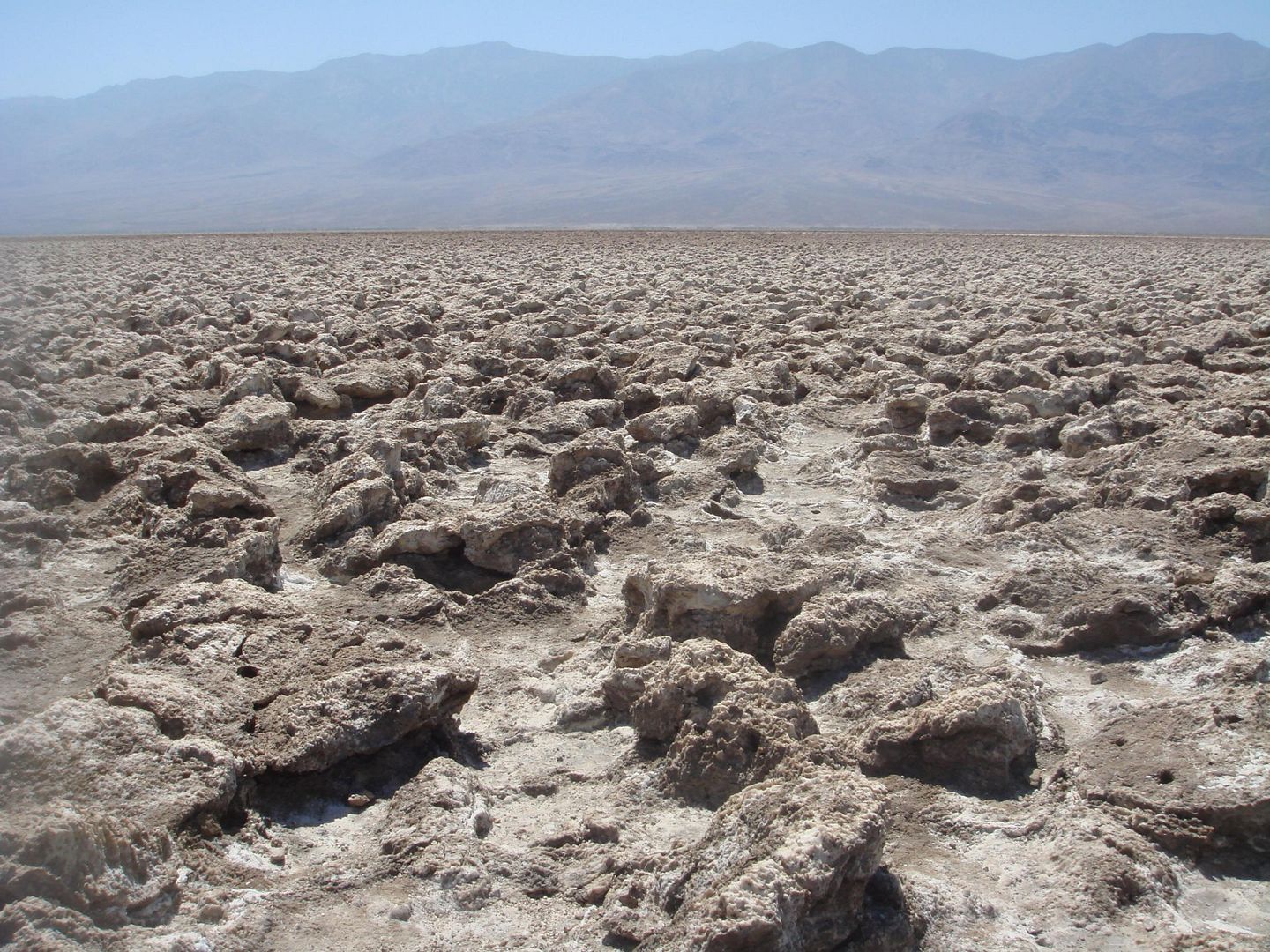 At 280 feet below sea level, the spot of Badwater in Death Valley National Monument is the lowest point in America. With adjectives like "death" and "bad" tacked onto words, this area has lows other than elevation. This is harsh country, one that early settlers feared and those who had to cross it in summer never forgot or never survived.
Located along the eastern side of the Sierra Nevada mountains, Death Valley does not get the rain and moisture of the mountains' western slopes. While spring wildflower displays here are beautiful, summer temperatures and the lack of trees for shade make this place inhospitable to most forms of life. Still, the area has a beauty all its own and it became a national monument in 1970.
Giant sand dunes at Zabriskie Point, the view over Badwater from Dantes View and the colorful badlands of Furnace Creek Wash draw many visitors each year.
Most well-known to Americans may be the Harmony Borax Works that exist here. Begun in 1883, this successful plant used 20-mule teams to pull loads of borax, used in cleansers, to railroads for shipment around America.
Many abandoned mines dot Death Valley and park publications all warn against venturing into them. Like many wild and dangerous animals, Death Valley is a natural wonder to be treated with caution and respect.
Link to this page
If you found this article interesting, please help me promote it. To link to this page, copy this HTML and paste it onto your Web page.