Interesting facts about Tupac Amaru Shakur Makaveli
January 12, 2010 | In: Music facts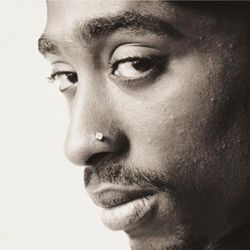 Tupac Shakur a.k.a. Lesane Parish Crooks (which was his real name untill the panthers changed it) was born in NYC.
Tupac Amaru Shakur was named after an Inca Indian chief, "Tupac Amaru" means "Shining serpent" and "Shakur" means "thankful to god" in Arabic.
2Pac wrote his first rap at 15.
Tupac studied drama at Baltimore's School For The Arts. He rapped here under the name MC New York.
2Pacs 1st rap performance was at Marin City Festival in 1989,he Rapped the song Panther Power, a very political rap.
When he first moved to California, Tupac was homeless for 2 years.
Tupac was banned from playing in many states because his concerts were wild.
After 2Pacalypse Now was released in 1991, Shock G visited Tupac at home and was shocked to find his windows open despite the gold records on the wall.
Tupac had a cross on his back with the words "Exodus 18:31," referring to a biblical quote: "Now i know that the Lord is greater than all gods because he delivered the people from the hands of the Egyptians when they dealt with them arrogantly."
In late 1993, Shakur formed the group Thug Life with a number of his friends, including Big Syke, Macadoshis, his stepbrother Mopreme Shakur, and Rated R.
Biggie Smalls used to call Tupac 'duke'.
Tupac wrote his hit song "Dear Mama" in prison.
In addition to rapping and hip hop music, Shakur acted in films.
He has sold 75 million albums to date and is one of the best-selling music artists in the world.
Shakur was convicted of sexual assault and sentenced to one and half to four and a half years in prison.
MTV ranked him at #2 on their list of The Greatest MCs of All Time.
Link to this page
If you found this article interesting, please help me promote it. To link to this page, copy this HTML and paste it onto your Web page.