Interesting facts about Vincent Van Gogh
September 17, 2010 | In: People facts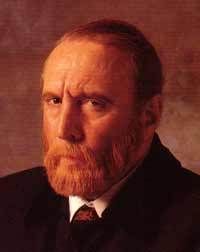 It would seem to be hard for a painter to create anything but a peaceful picture when he takes as his subject a clear, starry night or a quiet, sunny wheat field, but in the hands of Vincent Van Gogh, paintings of those subjects assume an intensity that is almost violent.
Though often tormented and unhappy, Van Gogh rejoiced in color, using it thick and pure to paint wild scenes of sunlit fields, trees, flowers, self-portraits, or renditions of his simple room and chair.
Van Gogh was born in Holland and worked at various jobs before becoming a theology student in Amsterdam. Then, wanting to "comfort the humble," he went to live and work in a mining community.
But he found himself increasingly drawn to art, and in 1880 moved first to Brussels and then to Antwerp to study painting.
In 1886 he joined his brother, Theo, in Paris. There — under the influence of impressionism — he brightened his colors and began to use nature as inspiration, rather than something to be carefully copied.
In 1888, with Theo's help, he moved south to Arles, where he produced some of his greatest works.
At his invitation, Gauguin, a fellow-painter, also came to Arles. They worked together for a while, but in a moment of anger Van Gogh threatened his friend with a knife. In anguish, Van Gogh cut off his own ear with a razor and painted a self-portrait of himself wearing the bandage. From that time he fought a losing battle with insanity, and on July 29, 1890, he shot himself.
Though he is now recognized as a great artist, during Van Gogh's lifetime his work was scorned. The only one who really believed in it was his faithful brother Theo.
Link to this page
If you found this article interesting, please help me promote it. To link to this page, copy this HTML and paste it onto your Web page.