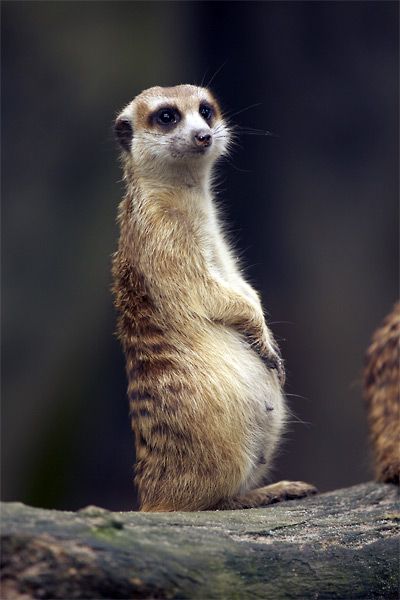 Meerkats are not cats with low self-esteem: They are a type of mongoose that inhabit the open plains and savanna of southern Africa. And unlike the character Timon in the movie The Lion King, most meerkats do not hang out with warthogs — they prefer the company of other meerkats.
Also known as suricates, these lively little mammals live in colonies of up to 40 individuals, and each member plays an important role in looking out for the rest of the group.
Some will stand watch for predators, such as jackals and birds of prey, and sound the alarm when they are in danger. Others will baby-sit the young while other members of the pack hunt for food — insects, scorpions, spiders and the occasional small lizard or rodent.
Active during the day, meerkats are sensitive to cold and retreat to their burrows at night. Meerkats construct their own underground burrow systems, and have been known to share these tunnels with ground squirrels and other species of mongoose that are not in direct competition with them for food.
Link to this page
If you found this article interesting, please help me promote it. To link to this page, copy this HTML and paste it onto your Web page.