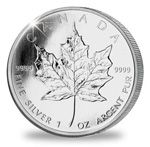 Silver was discovered about 4000 BC.
In the earliest Egyptian records, silver was considered more precious than gold.
By the 1700s, Spaniards developed mines in Mexico, Bolivia, Peru. 60% is used in photography.
Argentina was named from Argentum, the element of silver's Latin name.
Silver is used for water purification, because it prevents bacteria growth. Its a great alternative to powerful chemicals, such as chlorine and bromine. Alexander the Great was advised by Aristotle to store boiled water in silver containers to prevent diseases caused by contaminated water.
Silver alloys are used in dental fillings, a very safe and durable material for constant contact with such a busy part of the human body.
In a dozen or more languages, the words 'money' and 'silver' are the same.
Almost every computer, cell phone, and appliance contains silver.
Silver is used in long life batteries. Billions of silver oxide-zinc batteries are in use everyday powering everything from quartz watches to digital cameras.
Link to this page
If you found this article interesting, please help me promote it. To link to this page, copy this HTML and paste it onto your Web page.