Marilyn Monroe – interesting facts
July 22, 2010 | In: People facts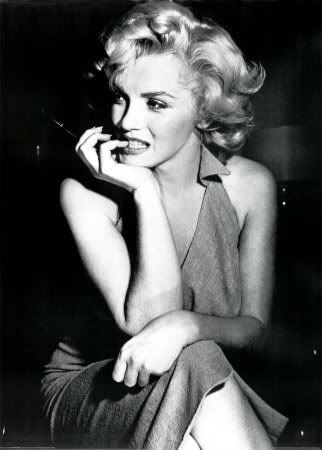 Marilyn Monroe, was born on June 1, 1926. Her real name was Norma Jeane Baker. She was born in Los Angeles ,California. On August 5,1962 she died of an overdose of sleeping pills, possibly a suicide, at the age of 36.
Her mother was mentally ill, so she was sent to a foster home. In many other books that were written about her, Noman Mailer's biography, Marilyn(1973) made the most headlines in its own right. Mr. Mailer wrote about the abuse that Marilyn suffered under her stepfather's hands. He also wrote about her affairs with President J.F. Kennedy and Robert Kennedy.
After rising from bit parts, she became one of the most famous film stars of her time. Hers was the classic show-business tragedy.Stardom seemed to burden her;being an international sex goddess, bothered her even more. She was married to baseball star Joe Dimaggio .She then married playwright Arthur Miller, she struggled to understand theories of acting and wanted to star in the classics. When her efforts proved fruitless, she became so difficult to work with that no one wanted to work with her.
She started in The Seven Year Inch(1953),How To Marry a Millionaire(1953),The Prince and the Showgirl(1957),and Some Like it Hot(1959).She did a good job in two dramatic roles: Bus Stop(1956)and
The Misfits(1961). Marilyn appeared in a famous scene the Hollywood sex symbol, she was later recognized as a sensitive and talented performer. Her last film was The Misfits in 1961.
Link to this page
If you found this article interesting, please help me promote it. To link to this page, copy this HTML and paste it onto your Web page.