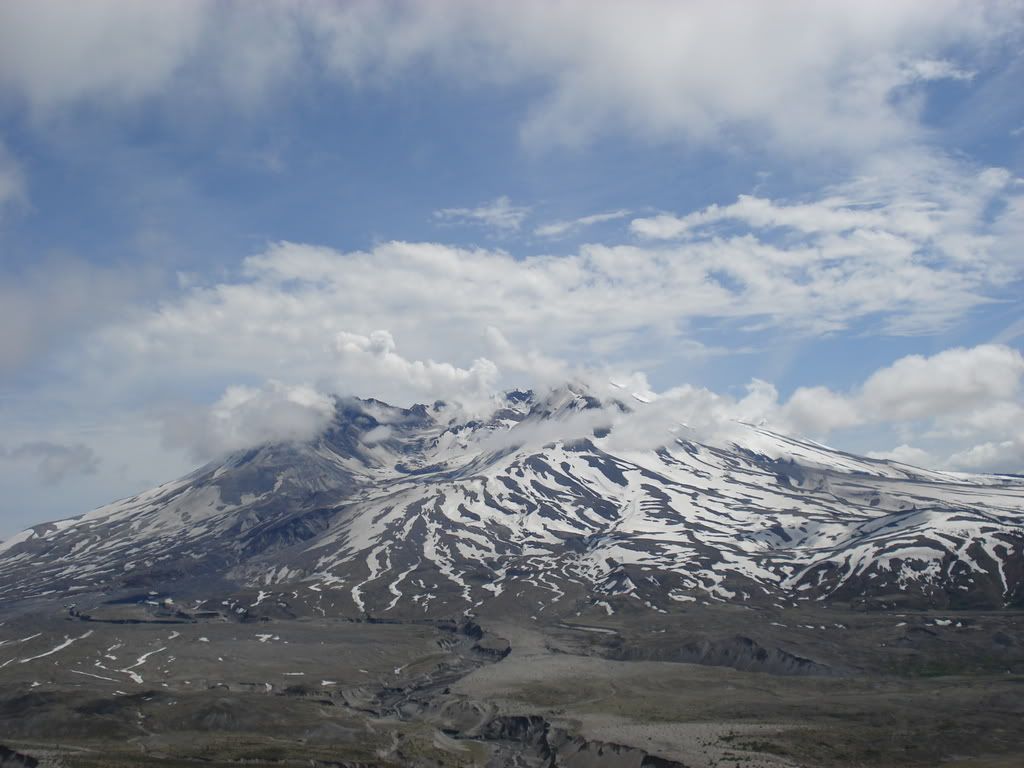 The volcanic landscape of Mount St. Helens is one of the newest on Earth. It is stunning, dynamic, and inspiring.
On May 18th, 1980, the long dormant Mount St. Helens volcano erupted and over the course of several weeks the blast transformed the surrounding landscape from forested slopes into lava, ash and mud covered desolation. Since then, biologists, geologists and lay visitors have been granted the rare opportunity to study the ecosystems of this post-volcanic-blast region. However, the landscapes of a young and recovering area are extremely fragile and need to be handled with the utmost sensitivity.
Visitors have the most important job of protecting this fascinating volcanic landscape. In addition to the recreational opportunities in the Mount St. Helens National Monument such as climbing, swimming, fishing and camping described below, there are numerous hiking trails and an exceptionally scenic drive along the Spirit Lake Memorial Highway.
In 1987, the southern slopes of Mount St. Helens were reopened for climbing. Visitors can climb above the timberline year round; however, a climbing permit is required above 4800 ft. from May 15 through October 31.
The most popular route to the summit begins at the Ptarmigan Trail (#216A). It is reached by following Forest Roads #81 and #830. The first part of the trail is a 2-mile hike through forest. The climb up Monitor Ridge can be slow, ascending steep pumice and lava slopes. The route is marked with wooden posts. During most of the year ice axes are recommended. Crampons and ropes may be needed in icy conditions. Climbers should also carry goggles or sunglasses with side shields (ash is often a problem in summer), gaiters for hiking boots, a windbreaker, rain gear, plenty of water, sunscreen, and gloves.
Link to this page
If you found this article interesting, please help me promote it. To link to this page, copy this HTML and paste it onto your Web page.