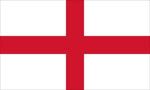 England is the second largest economy in Europe. It is the fifth largest economy in the world.
London used to be the largest and most influential city in the world. With a population of 12 million, it remains the largest city in Europe.
The world's first public zoo first opened in 1829 in London.
Big Ben is more than an oversized clock tower!
During the height of colonization, Britain controlled Florida, Dominica, Bangladesh,Turks and Caicos Islands, New Zealand, Australia, Cuba,,Cayman Islands, St. Vincent, Grenadines, Grenada, , St. Lucia, Sri Lanka, , Barbados,Belize, Montserrat, Anguilla, Jamaica, Antigua, Barbuda, Bahamas, Malta, Martinique, Mauritius, Seychelles, South Africa, Hong Kong, Fiji, , New Guinea, Trinidad & Tobago.
The Queen is the fifth longest serving British monarch. Only four other kings and queens in British history have reigned for 50 years or more.
English people consume more tea per capita than anyone else in the world.
Link to this page
If you found this article interesting, please help me promote it. To link to this page, copy this HTML and paste it onto your Web page.