Interesting facts about world religions
October 27, 2009 | In: Geography Facts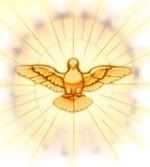 There are twelve classical world religions: Baha'i, Buddhism, Christianity,Confucianism, Hinduism, Islam,Jainism, Judaism, Shinto, Sikhism,Taoism, Zoroastrianism .
Christianity, Islam, Hinduism, and Buddhism are unquestionably the largest religions.
Baha'is are the most recent entrant to the "Classical" list. The religion is only about 150 years old.
Baha'is claim 5 million adherents worldwide, established in 235 countries and territories throughout the world.
The 2001 edition of the World Christian Encyclopedia stated there were 2.1 billion Christians in the world, or 33% of the total population.
The largest and best known branches of Islam are Sunni and Shi'ite.
World estimates for Buddhism vary between 230 and 500 million, with most around 350 million.
Islam was founded in Arabia by Muhammad between A.D. 610 and A.D. 632.
Every major world religion is represented in India.
Link to this page
If you found this article interesting, please help me promote it. To link to this page, copy this HTML and paste it onto your Web page.