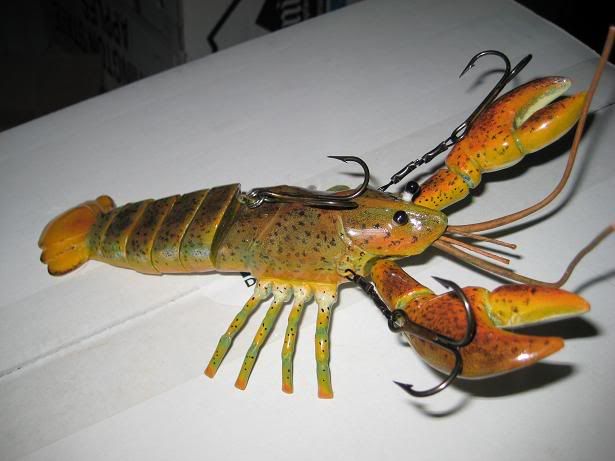 The heaviest crustacean ever found was a lobster weighing 42 lb (19 kg), caught in 1934.
Lobster can have many different colors, including blue-green, blue, red, yellow, red-orange and white.
A lobster has 19 body parts and each of them is covered by a section of its tough shell.
Lobsters usually move around and hunt for food at night.Researchers have discovered that lobsters catch mainly fresh food which includes fish, crabs, clams, mussels, sea urchins, and sometimes even other lobsters,
Lobster blood is a clear fluid. When the animal is boiled, the blood turns to an opaque whitish gel. It has no discernible flavor and is perfectly safe to eat.
A young, immature lobster (first 5-7 years) will molt about 25 times a year.
Only a few of the hundreds of types of lobster are caught commercially.
Lobsters are an incredibly healthy, low cholesterol food, which has fewer calories and saturated fats than both chicken and turkey.
Female lobsters carry their eggs under their abdomens for up to a year before releasing them as larvae into the water.
Lobsters are long-lived animals, and are thought to be capable of living over 100 years.
Lobsters have no vocal chords, and as such do not scream when cooked. They also do not experience pain. Any sound you hear could be that of air escaping from the lobster's body cavity as it expands from heating.
Link to this page
If you found this article interesting, please help me promote it. To link to this page, copy this HTML and paste it onto your Web page.