The first black American astronomer
September 3, 2010 | In: People facts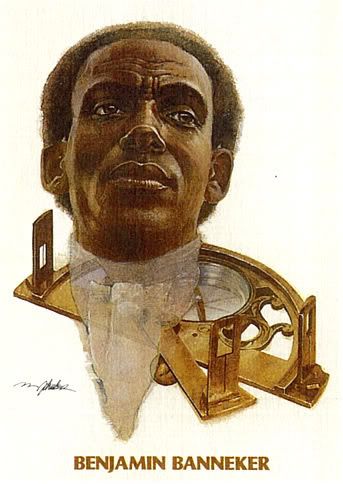 Benjamin Banneker, the first black American astronomer, lived through the American Revolution and helped plan Washington, D.C.
Working on his own from an astronomy textbook that had been lent him, Banneker became skilled at astronomical and tidal predictions, producing an almanac between 1791 and 1796 that impressed Thomas Jefferson so greatly that he sent it to the Royal Academy of Sciences in Paris as evidence that blacks were capable of scientific pursuits.
Banneker, a free-born black in Maryland, briefly attended a school open to both blacks and whites, where he showed a real ability in mathematics. However, his schooling was brief and for the most part he was self-taught.
In 1753, when he was about 22 years old, Banneker examined a pocket watch and a picture of a clock, then made a completely wooden clock, each gear carved by hand. And it worked! It kept good time for about 50 years.
Though he spent most of his life as a tobacco farmer in his native Maryland, from February to April 1791 he served as scientific assistant for Major Andrew Ellicott, helping survey what became the District of Columbia for the United States' capital city.
Link to this page
If you found this article interesting, please help me promote it. To link to this page, copy this HTML and paste it onto your Web page.