interesting facts about ufos and aliens
September 15, 2009 | In: Strange facts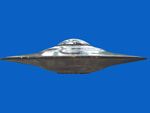 The first documented UFO sighting is in the Bible. The prophet Ezekiel described a "great cloud with fire enfolding itself, a wheel in the middle of a wheel that descended and fired lightning bolts into the earth.
Flying objects are mentioned 37 times in the Bible.
1 in 5 Americans believe in alien abductions. Interestingly, males are more likely to believe in abductions than females.
No UFO has ever been tracked on radar entering the Earth's atmosphere.
In April 1962, NASA pilot, Joseph Walker, filmed five cylindrical and disc-shaped objects from his X-15 aircraft.
Link to this page
If you found this article interesting, please help me promote it. To link to this page, copy this HTML and paste it onto your Web page.