Interesting swimming facts
July 13, 2010 | In: Sport Facts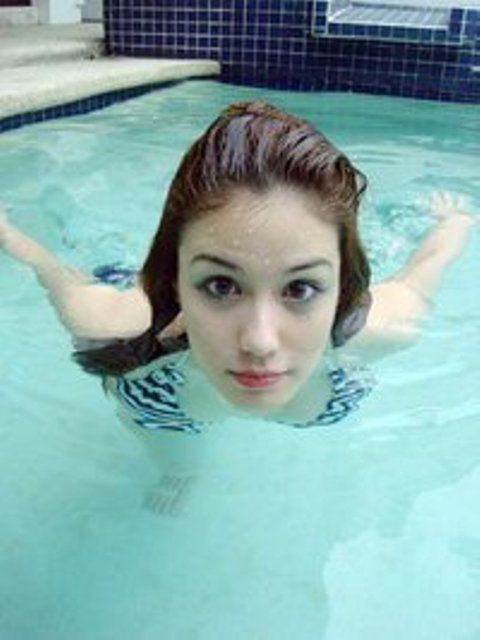 As warmer weather approaches, swimming becomes a big topic of conversation. For many people, the main event of the season is "going to the beach" or "hanging out at the pool." Sure, the sun and the social coterie are fun. But taking the plunge for some serious exercise isn't a bad idea, either.
Swimming ranks up there with walking as one of the near-perfect exercises available to humankind. But a couple of things make it even better. Let's take a closer look at the benefits:
1: It uses just about all of your muscle groups, so you can get a good total-body workout.
2: More than people often realize, it uses your abs in particular. If you concentrate on maintaining good form for whatever stroke you enjoy, you're working that section of your body that everybody is trying to grind into flat rock. And–you scarcely notice it's happening!
3: Swimming is an ultra low-impact sport. Don't worry about shin splints or similar conditions nagging you after a total-water workout. In fact, if you are already having trouble with knees, hips, or lower back, swimming may be one of the only exercises that will work well for you. Customized swimming routines are often recommended by therapists. But of course, talk over your own situation with your medical professional before embarking on a program, and ask for help in creating your own safe routine.
4: If you're overweight, swimming is easier than many land-exercises. The water lifts you and gives you the freedom to really move. If you're pregnant, you'll enjoy the same buoyancy and will probably find swimming a very liberating way to stay fit.
5: For some, swimming is also an incentive to stay committed to an overall well-body plan. It's all in the attire. After all, if you're not going to get away with a baggy T-shirt hanging over your pudgy spots, you're probably going to find yourself exerting extra care to stay fit and see through your best intentions. Isn't it easier to pass up a brownie or a bag of chips if you know you're going to wear your bathing suit tomorrow?
#6: Swimming is great family fun. If you have children, you'll find the pool an entertaining place even for infants. And the bonus to taking your kids to the pool: You're making them safer. The American Academy of Pediatrics recommends swimming instruction for kids, because is actually a leading cause of death in children. But exposure to water helps kids learn the simple stuff like staying afloat — and actually helps protect them.
7: Swimming provides a superb aerobic workout. By working your large muscle groups–like legs and arms–this exercise not only burns plenty of calories. It also strengthens your heart and lungs, and boosts your endurance if you keep at it. A good swim is at least 20-30 minutes of any stroke you like. All you have to do is keep in motion. If you persevere at least three times a week, it can hoist you towards a new level of cardiovascular wellness.
8: You don't have to be good at it. In some sports, you may feel self-conscious or uncoordinated if you can't do the same moves in the same way the experts do. But for swimming, it doesn't matter. So you're having trouble mastering the butterfly stroke. Who cares? If you like the crawl or the back stroke or the side stroke or even the doggie paddle–just enjoy yourself and reap the benefits.
If you haven't been active or if you have current health concerns, just take the time to clear your plans with your medical professional. Then, hit the water, have some fun…and get fit!
Link to this page
If you found this article interesting, please help me promote it. To link to this page, copy this HTML and paste it onto your Web page.