interesting facts about the Beatles
October 28, 2009 | In: Music facts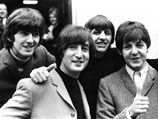 Ring Starr wasn't always the drummer for The Beatles.
George Harrison was the youngest of The Quarrymen ( The Beatles) when he joined, he was 14.
John Lennon has 2 sons, one with Yoko Ono (2nd wife) and another with his 1st wife Cynthia.
May 8, 1970 – The Beatles last album, "Let It Be" (recorded before "Abbey Road"), is released in the U.K. and hits number one there and in the U.S.
John Lennon saw a UFO in 1974.
The Beatles won 14 Grammy awards.
The tv series 'The Beatles Anthology' was watched by 420 million people, in 1995.
'Hey Jude' was written by Paul in his car.
Ringo is the only Beatle never to notch a solo UK #1.
ohn Lennon's eyesight was so bad that he was officially registered blind!
Link to this page
If you found this article interesting, please help me promote it. To link to this page, copy this HTML and paste it onto your Web page.